You might not be aware of this, but you're probably part of a project right now. Projects surround us everywhere. There are things we do without knowing they are actually projects and without calling them so.
What is a project?
In simple terms, a project is a sequence of related tasks and activities that help you create something new or change an existing product, service, or organization.
Every single project has a client, be they personal or third-party projects. Simple projects are usually short-term. These have basic evolution structures and involve fewer people. If you're planning your next vacation, you're in charge of your own personal project. You can decide for yourself your goals, needs, and resources.
For third-party projects, on the other hand, you need a written consensual agreement or contract between your client and your company. These projects often require formal training and experience in project management. Also, every decision you make will depend on what the client wants. These advanced projects can expand into several other smaller projects, involve an increasingly growing number of resources, and are the subject of constant change.
The main characteristics of a typical project are duration (the start and end of the project), quality, and resources (people and money).
These features influence each other depending on what you want to achieve. If you'd like a high-quality project, you'll have to invest more time and resources. For shorter projects, though, you might sacrifice quality to deliver them faster. Larger projects can have longer effects than their development lasts. Considering that people will benefit from the results of a project for many years to come, your focus should be on delivering quality.
All projects are temporary because they have a definite ending. Closure occurs when the final results have been sent and accepted by the client or when the client wants to end collaboration if they are unhappy with the services or have no funds to go on with the project.
There is a clear distinction between projects and tasks. The latter are small activities essential to help you identify the main differences between the items of a project. You can use a task management tool for creating task lists, setting recurring tasks, or for task prioritization.
Although there is no universal way of completing any type of project more efficiently, there is a sequence of actions that each project goes through. For this purpose, there are many methodologies you can use for projects from different industries. These can help you organize your daily activities with a clear goal in mind. Project management methodologies are made of a series of processes and specific techniques for swift execution. These help project managers supervise projects and teams according to the client's needs or your organization's standards.
There are no ideal standards when it comes to a project's length or to its team distribution. For example, a project can have a single member or involve an entire organization.
Add your first project to Paymo with a free trial.
Types of projects
Depending on their traits and results, there are several different types of projects:
Product or service development – aim to create a new product or service and is often used in manufacturing
Changes or updates to existing products, services, or organizations – to bring a series of changes to products, services, or organizations that have already been created but need improvement
Research – focused on the study of a certain topic or phenomenon through theoretical analysis and physical testing
Construction – commonly used in the construction and architecture industries to build houses or public structures
Events – used for event organization, be it a one-time event or a recurring one
Business management – targets the process of developing and growing a business in all its forms, from establishing headquarters to cost and time management
Now that you know what a project is, you might become a little more aware of the projects you're involved in. For example, a project around product development requires certain experience and skill sets since there is a marked difference between project and product management, but not impossible to distinguish.
Also, the daily activities we're involved in are by themselves smaller projects. So ask yourself: Is what I'm working on right now a project? You might just be part of one.
Note: For interactive tools that aid with time management and overall project planning, try out our software for Gantt chart.
Looking to learn more about project management? Here are some best project management courses and other training resources to help you advance your career. You can also have a look at the most commonly used project management terms.
If you found this article useful, please spread the knowledge and share it with your teammates and followers.
First published on December 6, 2019.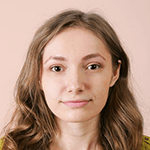 Alexandra Cote is a SaaS content writer and strategist with a passion for workplace productivity, social media marketing wonders, conversion rate optimization, artificial intelligence, and keyword research. Reach out to her via LinkedIn.