PMI's Job Growth & Talent Gap Report estimates that 2.2 million project-oriented roles will need to be filled each year until 2027 – in the US, UK, Canada, Brazil, Germany, India, China, Japan, Australia, Saudi Arabia, and UAE – to meet the current job gap. This is in part due to the rapidly growing need for project-related talent, especially in China and India, as well as to the current practitioners who are approaching retirement.
Some of the areas in which the demand for more project managers is rising are Manufacturing and Construction, Information Services and Publishing, Finance and Insurance, Management and Professional Services, Utilities, and Oil and Gas.
There's no better time to enter the project management industry and be one of its early modern shapers. Especially now, with the gig economy live, when more than 2/3 of the analyzed companies use outsourced or contract project managers. (PMI's 2018 Pulse of the Profession Report)
Before starting a project management career, test the waters first and see if this path is right for you. Discover here what are some of the most popular pm tools for small businesses, and see if you can fully understand and work with them. You can start with a few introductory online project management courses that can give you a taste of what project management truly is.
To see what skills you'll need for your next project manager job and what your studies should focus on, check out our complete analysis of 200+ project management job descriptions.
Also, if you want to focus on product development, consider becoming a product manager or product owner. The learn the difference between project management vs. product management, namely how core skills, team efforts, and goals align, read this article.
We've previously debated the importance of gaining project management knowledge, be it through formal training or more modern ways. We're now bringing you a list of the most useful project management courses and university degrees you can take to begin a career in this field or further improve your grasp of it.
We also reached out to some instructors and professors to get their opinion on the course, find out more about their own experience as trainers, and see why they think their project management course is useful for you.
Online Project Management Courses
I know you're busy. So, you might be looking to gain some theoretical knowledge of project management but don't have the time to attend classes. This is why I'm starting this list with some easily accessible project management courses you can find exclusively online.
Most of these courses offer a series of activities and projects meant to get you to interact with project management and find out if you can handle the responsibilities of this field of work.
Free Online Project Management Courses
Education shouldn't be expensive. And it's even better if it's free. However, these can't replace formal training provided by a university or an official institution. This is because the information they provide is usually kept on a fundamental level and can't guarantee you'll be able to handle a project in real life.
Free courses that offer real value are hard to find. To help you pick the best ones, I tried these free online project management courses myself and rated them according to their content, learning experience, difficulty, length, and required experience. Take these ratings informatively, but try the courses yourself.
This free project management course is designed to equip beginners with the basic communication skills needed to collaborate on projects in the workplace. By taking this course, you'll learn communication strategies and writing techniques to effectively express your views and ideas. It also includes lessons that will help you develop collaboration and delegation skills that are essential for successful project management. After completing all 4 bite-sized lessons, you can take the refresher quiz at the end of the course to ensure that information is well understood and remembered.
Each micro-lesson of this course focuses only on key information of every topic so they are easier to understand and retain. Designed for mobile learning, it can be accessed and completed anytime and anywhere in just a couple of minutes.
Duration: 20-30 minutes (a total of 4 lessons and 1 quiz)
Required level: Beginner
Certificate: Free certificate of completion
Cost: Free
Our rating: 5/5 – The course offers great visual materials. What's more, the course is free and completely editable so that you can update the text, add your own slides or re-brand the entire course with their no-code authoring tool. You can adapt it to fit specific learning needs.
What the instructor had to say:
"First off, it's great that you can take this course pretty much anywhere and anytime because it's on EdApp. It touches on main principles first, clearly defining the elements of communication e.g. Sender, Message, Medium, and Receiver in lesson 1, then progressing to the importance of written communication in lesson 2. Lesson 3 provides tips on how you can foster a collaborative environment through clear communication, and lesson 4 talks about delegation and the proper way to do it. It's full of practical information, and you barely need to set time aside to do it. That's microlearning in a nutshell." – Juhlian Pimping, Lead Instructional Designer
The course's 10 modules will take you from the basics of creating project documents and plans to manage time, costs, scope, risks, communication, stakeholders, and more. The aim of Cybrary's complete course is to prepare learners for achieving success at the PMP® certification exam.
All videos are free but they are paired with practice tests and virtual labs that you can only access with a 99$/month subscription.
Duration: 5.5 hours
Required level: Intermediate
Certificate: Free certificate
Our rating: 4/5 – The videos go into great detail on all debated topics. However, they don't engage users through visual media such as diagrams and real examples of project management documents. Also, taking a test and checking your progress can only be done if you've bought a Cybrary Insider Pro subscription.
If you're a creative working in Design or Arts, you might be looking for a targeted course. Kadenze's project management class and test questions are perfect for any creative who's soon going to be in charge of a project. This is because the best practices are tailored to the needs of a typical design-related project. The videos contain business and project management topics debated through a few interviews with professionals and real-life scenarios.
Duration: 48 hours (a total of 8 sessions)
Required level: Beginner
Certificate: Paid certificate
Our rating: 4/5 – The videos don't engage learners through visual elements that could support the shared information. Everything is simply stated either by the main instructor or by the interviewed professionals. Also, the course only suits beginners because most chosen subjects are general business situations and basic tips on managing projects in diverse situations, without any advanced project management concepts.
What the instructor had to say:
"This is the only online course I've ever done. One of my favorite things about it is that students can go back and revisit any portion of it at any time. It's not too bad a tradeoff for losing the face to face time with the students. I think I still prefer an actual classroom environment in the end, but the online course was a very interesting and unique experience." –Hope Forstenzer, Course Instructor
This course takes any project management beginner from understanding the real meaning of a project to handling more advanced topics like managing risks and overseeing a project through its phases. You will learn how to create a plan, manage a project's schedule and cost from start to finish, communicate better, and much more.
Duration: 18 hours (across 6 weeks)
Required level: Beginner
Certificate: Paid certificate
Our rating: 5/5 – The course contains real diverse scenarios and case studies complete with visuals, animated video explainers, and graphics to help you better understand the concepts. All videos are paired with tests and assignments that ensure the full comprehension of the project management topic.
What the instructor had to say:
"For me, our course is easy to follow, touching on the fundamentals of project management without getting lost in the jargon of the topic area. We have made something that has the potential to be complex, simple, and fluid. This is for anyone who is engaged in any type of project and needs to gain an overall understanding of what project management is and how to apply certain tools and techniques."—Stella Bachtis, Course Instructor
This project management course is perfect for any project management practitioner working in engineering or other similar larger projects that involve a diverse number of techniques, people, and resources. Following this learning path can prepare you for unexpected situations of more complex or difficult projects. These are often overlooked and can thus lead to failure in successfully controlling and overseeing them.
Duration: 30 hours (across 5 weeks)
Required level: Advanced
Certificate: Paid certificate
Our rating: 4.5/5 – The lectures are all accompanied by supporting visual materials, quizzes, resources, and clear explanations and feedback from the instructors. The only issue is that the course could be a bit difficult for those of you who haven't yet worked with project management terms, techniques, and tools. Also, just to keep in mind, some edX course modules can be accessed earlier only in return for a specific enrollment fee.
What the instructor had to say:
"This course builds upon the basics of project management from our edX course "Project management: preparing for success." In Mastering Complexity, we dive into the complexities typically faced in nowadays projects and management approach to master these complexities, including the examples from our participants. Every run, it is great to see complex examples from projects around the world. Providing online education enriches my experience as a teacher!"—Marian Bosch-Rekveldt, Course Instructor and Assistant Professor at TU Delft
The course tackles more than just the fundamentals of project management best practices. It teaches learners how to handle projects from start to finish through all required stages and processes. In order to successfully complete this course, you must maintain an average score of 80% on all exams.
Duration: 10-15 hours
Required level: Beginner
Certificate: Paid certificate
Our rating: 3.5/5 – The course is supported by additional case studies, clear explanations of project management techniques and tools, and comprehensive tests that can prove your knowledge of the taught project management practices. Users of the Alison platform might find the ads that appear before each video or written presentation to be a burden. Ads can be removed in exchange for a specific sum of money.
The course is a bit too short to be able to contain all important project management know-how. Also, it's outdated in terms of design and presentation, but luckily the Alison team is updating the curricula yearly. As this course is only an introduction to project management at a beginner level, you can also take a look at their Diploma in Modern Project Management course as well.
Paid Online Project Management Courses
If you want more value from a course, opting for a paid one would be the best option. Often these project management courses offer exclusive access to unique content or a certificate that can help you prove your knowledge.
These courses are also sometimes more difficult than free ones and provide a more advanced, in-depth look at project management. Some of these paid courses will also give you some of the required contact hours for you to pass the PMP® exam.
If you're looking to sit a PMP® certification exam, this training will take you through all of the project management trends, practices, processes, and tools as they are defined in the 6th edition of the PMBOK® Guide. The price of the course includes case studies, real scenarios, hands-on projects, simulation tests papers, and the 35 contact hours needed for you to be eligible for the PMP® examination.
Duration: 35 hours (instructor training) + 29 hours (additional learning content)
Required level: Intermediate
Certificate: Yes (included in the course's price)
Cost: €699 (Self-Paced Learning), €1,399 (Blended Learning)
What the instructor had to say:
"Please do not attempt to take the PMP exam without taking an exam prep course! This Simplilearn PMP Exam Prep Course is one of the very best and routinely results in candidates passing on their first attempt!" –Jeff Allen, Course Trainer
This learning path's instructors teach you how you can manage a project completely using recommend best practices and tools. Throughout the 13 project management courses, you'll also receive training on Microsoft Project so that you'll be ready to use it in real life. And it's not all just project management talk.
You'll also be taught some important team management skills and ethics to apply to your projects and to further develop yourself on a personal level as well. All videos can be previewed. The courses are often updated so make sure you're looking at the newest version.
Duration: 23 hours
Required level: Beginner
Certificate: Yes (included in the membership price)
Cost: included in a Lynda membership €26.17/month (paid monthly) or €22.00/month (paid annually)
What the instructors had to say:
"Projects involve planning, purchasing, risk, assembly of deliverables, quality management, and more! These functions do not operate in a vacuum, however – what changes in one area creates changes in others, some not so obvious. The integration course, for example, helps the PM ensure links exist between these disciplines and "non-intended outcomes" don't result from changes to an area of your project.
Project managers deal with contracts, senior leaders, clients, customers, significant funds, and people. Dealing with all of that with rock-solid integrity and avoiding questions of bias or taking shortcuts inappropriately is vital for a PM to succeed. The Ethics course helps identify and avoid the traps that can plague a project manager if they aren't careful." –Bob McGannon, Course Instructor and Owner at Mindavation
"The learning path is a great way to dig into a field. My intro course Project Management Foundations provides a project management overview (or refresher) in about 3 hours. In addition to the other courses in the learning path, Lynda.com has a large project management curriculum taught by top project management professionals.
I've taken project management courses from my colleagues and always learn something new. A great feature is that many of the courses offer PMI Professional Development Units (PDUs) to help certified project managers maintain their certifications on their own time and for a very reasonable cost."–Bonnie Biafore, Course Instructor
Note
You can test Lynda.com courses for one month of free membership.
Our rating: 5/5 – All courses provide great visual explanations, exercise files, and other downloadable study materials and worksheets to support the tackled topics. Each instructor has their own individual style of teaching and presenting their subject. The learning path comprises both foundation topics (such as understanding the project life cycle or learning what your project management software options are, from time tracking software to resource management tools) and more advanced subjects (like performing risk analysis or determining the critical path). To ensure you fully understand everything you've been taught, each chapter is paired with a quiz. Some courses also have a final exam on which you'll need to score at least 70% to pass.
Another training for the PMP® exam, this course offers over 750 practice questions, cheat sheets, and a sample of the real PMP® exam. Completing the course will also give you the necessary contact hours for taking the PMP® examination. While anyone with fundamental knowledge of project management can take this course, it will require additional effort to actually take and gain the official PMP® certification. To help you, this particular course pairs theory with real project examples so you can fully understand all project management practices. You can also find some of their courses for free on their YouTube channel or website.
Duration: self-paced (35+ hours of course learning materials)
Required level: Intermediate
Certificate: Yes (included in the course's price)
Cost: $67 (monthly access), $370 (annual cost), starting at $1,070 (live class)
Bonus: There's also a free version of this course that serves as an introduction to the PMP® exam, teaching you what the requirements for sitting it are and how you can apply for this exam. This course is much shorter than the paid version (only 30 minutes) and doesn't offer you the required contact hours of training. Tip: the last lecture from the free course offers you a 10% discount for all paid plans.
What the instructor had to say:
"The PMP® certification requires a rigorous study, well-guided PMP® training, and dedication of the candidate. After helping 100,000+ professionals in more than 180 countries to pass their certification exams, we are proud to achieve a 99.6% industry-leading first-attempt pass rate in our PMP course. Several student testimonials and the quality of the course materials are backing this success. Besides, enroll in our course, and if you do not like it, we will issue a full refund in the first 30 days if you do not exceed 10% of the course."—Resit Gulec, Course Instructor
This course will prepare you to ace the PMP® exam and gain your career-enhancing PMP® certification. The bite-sized video tutorials are 3-6 minutes long to promote maximum retention and allow flexibility for anyone to fit learning into their busy schedule. Practical exercises and quizzes further test your knowledge to prepare you for the exam. The self-paced course allows you to revisit lessons as much as you like while you learn.
By the end of the course, you will have mastered the materials to take the exam and gained the confidence you need to achieve this important milestone in your project management career.
GoSkills is a Registered Education Provider (R.E.P) with the Project Management Institute, and you will earn the required 35 contact hours to put towards certification or PDUs to maintain your existing credential.
Duration: 35.5 hours (all materials – video tutorials, reference guides, exercises, quizzes)
Required level: Intermediate
Certificate: Yes (included in the course's price)
Cost: $0 (for 7 days), $19 (1 month access), $199 (1 year access)
What the instructor had to say:
"If you are ready to take the next step in your project management career, look no further than this course. You will master the process groups, knowledge areas, and associated tools and techniques you will be tested on in the PMP® exam at your own pace. By the end of the course, you will be fully prepared to pass the PMP® exam on your first try and demonstrate to employers you have the sought-after skills they are looking for."—Ray Sheen, Course Instructor
The 10 chapters of this fundamental course will teach you all about the basics of managing time, costs, resources, stakeholders, and more. The key goal of this course is to show you how you can use project management tools and practices in real-life scenarios. But this course is not just for junior project managers. Anyone in charge of a project (professional or personal) or who'd like to one day sit the PMP® exam is welcome to study these materials. The course is also available for universities and companies (classes and corporate training).
Duration: 3 hours
Required level: Beginner
Certificate: Yes (included in the price)
Cost: $29.99 or $35 for EU citizens
What the instructor had to say:
"This course was created to help students learn about project management in an easier way related to the day-to-day life of project managers. While taking the course, the students become a part of the animated story of Victor (the lead character/junior project manager), which shows situations from a real-world working environment. In the story, we talk about project management concepts that the students learn about through storytelling."—Jolita Kiznyte, Course Instructor
Official Project Management Training
Some employers don't even want to know about the project management courses you took online and strongly demand official certifications offered by accredited institutions. So, if you're looking for a widely-recognized certificate, here's a list of those project management certifications that you should consider:
This series of courses is the official training provided by the Project Management Institute. This particular learning path is meant to prepare project managers for handling agile projects and teams. Any project manager can take this course regardless of their experience with Agile. The courses will take you from Agile basics to learning how you can effectively manage a project's phases, team, and delivery.
Duration: 17.5 hours
Required level: Intermediate
Cost: $372 (non-members) or $243 (PMI members)
This certification provided by the Project Management Institute is an introduction to all project management standards as they are stated in the PMBOK® Guide and Standards. This course presents the most important guidelines needed to efficiently manage projects. In the end, you'll be able to apply project management principles and tools in your own organization, whether you're a project manager or just a team member who'd like to know more about this topic.
Duration: 23 hours
Required level: Beginner
Cost: $350 (non-members) or $300 (PMI members)
The PRINCE2 (PRojects IN Controlled Environments) project management method gives you complete control over resources, project risk, team roles, and duties to ensure the creation of organized plans and project phases. There are two main certification paths you can take to prove your knowledge of PRINCE2 to a certain extent:
Required level: Intermediate
Cost: PRINCE2 Foundation (from €650+VAT), PRINCE2 Practitioner (from €690+VAT), PRINCE2 Agile Practitioner (from €1,089+VAT)
Scrum is an Agile framework within which teams can address complex adaptive problems while productively and creatively delivering products of the highest possible value. Based on the principles of Scrum and the Agile Manifesto, Scrum.org provides comprehensive training, assessments, and certifications to improve the profession of software delivery. The courses offered by Scrum.org are below:
Required level: Intermediate
Cost: Available upon demand, depending on each trainer
University Project Management Courses
Studying project management on a regular basis in an academic environment can give you an important start in the field, but a project management degree is not mandatory. College essentially helps us acquire the much-needed traits of self-development and the desire to know more during our entire life.
While a project management or business administration degree is usually recommended for this type of career, any other graduate diploma can help you stay at the top during your career. That is if you choose the right projects. A Fine Arts graduate might not be able to handle a software development project like someone who has formally studied Information Technology can.
Project Management Courses In The United Kingdom
Project Management, M.Sc. – Faculty of Business and Law, University of Portsmouth
This project management course offers students a general understanding of the main practices, methods, and tools of this field. The course is accredited by the Association for Project Management and thus gives graduates the appropriate level of know-how that can help them successfully manage and deliver projects in the real-life workplace. There are 5 main units of study:
Project Environment and Planning
Budgets and Commercial Management
People Management and Risk
Project Investigation and Systems Methods
Dissertation
Duration: 1 year (full-time), 2 years (part-time)
Cost: Full-time: £8,700 (UK, EU, Channel Islands, and Isle of Man students), Full-time: £14,700 (International students), Part-time: £4,350/year (UK, EU, Channel Islands, and Isle of Man students), Part-time: £7,035/year (International students)
Coventry University's project management course offers topics aligned with PRINCE2, PMI, and APM Body of Knowledge principles. (For a list of project management methodologies, check out this article). This offers you a full comprehension of project management as a topic, helping you use its methods and tools for your future career. This course is accredited by the Association for Project Management and has been connected to other associations like EFMD and CABS. There are 9 mandatory modules students must complete:
Project Management in Practice
Strategic Portfolio and Programme Management
Project Organisation and Culture
Risk Management
International Leadership and Management
Project Management Methodologies
Project Governance and Responsible Management
Global Professional Development – Consultancy
Company internship or Dissertation
Duration: 1 year (full-time), 2 years (part-time)
Cost: £11,450/year (UK, EU, Channel Islands, and Isle of Man students), £15,800/year (International students)
This is a postgraduate course perfect for students who'd like to work as project managers in Civil Engineering or Construction. However, the course works just as well for a general leadership position. This university course is accredited by the Association for Project Management. The 7 main modules of this course prepare students for the project management hurdles they might come across and, at the same time, for handling general business environment situations:
Strategy, Economics, and Finance
Programme Management
Project Strategy
Contemporary Issues and Project Futures
Leadership and Team Development
Innovation and Entrepreneurship
Research Methods and Dissertation
Duration: 1 year (full time)
Cost: £7,500 (UK, EU, Channel Islands, and Isle of Man students), £14,000 (International students)
Project Management Courses In Australia
This project management Bachelor's Degree introduces students to the basics of what project management truly is and how it can be used to successfully deliver projects within or for an organization. Some of the subjects you'll study at the University of Sydney are Finance, Analytics, Statistics, Psychology, and Risk Management. Graduates work in fields such as Construction, IT, Consultancy, and Finance.
Duration: 36 months
Cost: 9,750AUD (Australian students), 40,000AUD (International students)
What the instructor had to say: 
"Much like the changing landscape of work and society, the University of Sydney is proud to launch a renewed and revitalized Bachelor of Project Management. With technical knowledge deeply anchored in real-world contexts, the degree prepares graduates to thrive in the industry of their choice. Students gain a deep understanding of the social processes that underpin project management and leadership.
Project Management has evolved and is now practiced in a very wide range of disciplines, from building and engineering to industry specialization, research, and more. The new major structure gives students the opportunity to incorporate specializations from across the whole university. For example, they can choose Construction Management and choose a second major from over 100+ available across the University of Sydney.
The new Bachelor of Project Management degree represents a rare opportunity to balance industry specialization with a multi-disciplinary perspective. The former gives students a deep understanding of the industry demands and will help students' employment prospects within defined industries. The latter helps students to manage the interplay between the diverse stakeholder groups common on projects. For example, a student can combine Project Management with Finance, Biology, or Software Development.
The new Bachelor of Project Management degree started and ended with industry consultation. The first stage in our development process was to understand what the industry was looking for in graduates. Through consultation with employers from a wide range of industries, learning outcomes were developed to allow our graduates to adapt as the industry evolves. Students take this degree to find immediate work. Making sure it met industry needs was vital to its success."—Julien Pollack, Associate Professor
The advantage of this project management course is that you can study it in an intensive mode to graduate earlier. This means that lectures will be held during weekends so they don't affect your work or personal schedule. This degree is recognized by the RICS and the Project Management Institute and is accredited by the AIPM. Some of the taught subjects include Principles of Project Management, Project Resource Planning, Risk Management, Project Portfolio, and Program Management, and Research Methods in Humanities and Social Sciences.
Duration: 16 months
Cost: 47,659AUD (2018- Australian students), 49,380AUD (2019- Australian students), 48,506AUD (2018- International students), 51,660AUD (2019- International students)
This program introduces you to the basics of project management, such as planning or handling non-complex risks. Learners will then get a full grasp of what complex and enterprise project management are and how they can then move toward managing programs and portfolios. Some of the courses you'll study for this degree are Applied Project Management, Business Research Methods, Entrepreneurship and Innovation, Logistics and Supply Chain Management, and more.
Duration: 2 years (full-time)
Cost: 31,000AUD (Australian students), 42,500AUD (International students)
What the instructor had to say:
"The course has been very successful I think a major reason for this is because it takes the learner from the fundamentals to the more advanced topics in a logical and professional way. This makes it easy to understand the topics. We have developed a case study which, if completed successfully, will allow learners to gain a course credit toward the University of Adelaide's Graduate Certificate in Project Management."—Noel Lindsay, Professor at the University of Adelaide
Project Management Courses In The United States
If you're looking to study project management at a private university, this degree helps you prepare for a career in project management even if you are already working. The best part is that you can attend classes on campus, online, or by combining both methods to fit your schedule. Some of the project management courses that are part of the curriculum include Project Planning, Project Initiation and Development, Project Execution and Delivery, etc.
Duration: 2 to 5 years (full-time or part-time)
Cost: $40,350 ($1,345/credit hour)
At Washington University in St. Louis, you can opt for a 36-unit part-time master of project management or a 15-unit graduate certificate. There are 4 main topics of study:
Strategies of Projects, Programs, and Portfolios
Managing Teams and Projects
Applying Innovations Within Organizations
Project Planning and Administration
To give you an idea of what courses you'll attend, here are just a few of them: Foundations of Project Management, Project Planning and Methodologies, Leading Teams and Projects, Group Dynamics in Project Team Performance, Advances in Project Management, and more required elective courses.
Duration: 24 months (full-time)
Cost: Upon request
This is a Bachelor's Degree for anyone who'd like to work as a project manager on a technology-related project. You can personalize your degree by choosing one of the next 6 specializations to follow:
Accounting Information Systems
Health Information Management
Information Security
Professional Focused Technical
Networking
Computer Information Systems
Here's a sneak peek at some of the courses you can attend: Globalization and World Diversity, Principles of Project Management, Project Scheduling with Agile, Project Quality Management, Global Sourcing for Projects, and International Business. This degree can be completed online as well.
Duration: 48 months
Cost: Upon request
What the instructor had to say:
"The classes we provide in Technology Project Management introduce and reinforce the common concepts, terms, forms, and software used by PMI® trained PMPs. Our students are finding success in helping companies implement new process improvements, software, hardware, and training initiatives. For companies to continue to be competitive, they need to continually reduce costs, improve products and processes and be creative and fast. This is what PMPs are tasked to help do."—Linda LeSage, Associate Department Chair at Davenport University's College of Technology
Project Management Courses In Other Countries
If you're already working as a project management practitioner, this course can help you brush up on your skills and further advance your career. Students need to have at least 2 years of work experience as the subjects are all advanced topics like Managing Complex Projects or Project Planning and Scheduling. The curricula are focused on complex projects and real advanced scenarios that will suit the needs of someone who's already managed a few projects. This course includes both online courses and on-campus workshops. This program holds a partnership with the PMI.
Location: Canada
Duration: 6 months
Cost: $6,530 (Domestic students), $8,175 (International students)
Language: English
If you're looking to study project management and visit a European country at the same time, BACORG University's program could be right for you. Among the courses you'll attend are Communication Skills, Foundation of Information Technology, Advanced Microeconomics, Legal Environment, Economics, and others.
Location: Prague, Czech Republic
Duration: 36 months
Cost: Upon request.
Language: English
Project Management, M.Sc. – University College Dublin Michael Smurfit Graduate Business School
This postgraduate course provides both on-campus and online classes that can engage all students, whether they already have experience in the job market or not. The program prepares learners to become capable leaders and entrepreneurs that can manage a project on time and on budget. This program's courses are based on PMI's PMBOK® Guide. Some of these topics include Project Management Lifecycle, Project Scope, and Feasibility Evaluation, Project Risk Management, Project Management Tools and Techniques, and more.
Location: Dublin, Ireland
Duration: 12 months (full-time), 24 months (part-time)
Cost: Upon request.
Language: English
This program is best suited for those of you who'd like to work on construction projects on a national or international level. The degree prepares you for the daily challenges of real project management at a global level. Among the courses you can attend at HFT are Leadership and Communication, Project Management, Project Organization Methods, Quality Management, and others.
Location: Stuttgart, Germany
Duration: 18 months (full-time), 30 months (part-time)
Cost: Upon request.
Language: English
The EAE Business School has been accredited as a "Registered Education Provider" by the Project Management Institute. All courses follow PMI's standards and prepare you for the PMP® exam. The courses taught in Barcelona are slightly different from the ones in Madrid when it comes to their titles, professors, and debated topics. From the usual project management courses, we mention Project Scope Management, Project Time Management, Project Cost Management, Project Quality Management, Project Risk Management, and PMP® Certification Preparation.
Location: Barcelona, Spain and Madrid, Spain
Duration: 12 months
Cost: Upon request.
Language: English
Online University Project Management Courses
Some of you might not live close to any college that provides a valuable project management degree, or maybe you just don't have the necessary time to attend university according to a regular schedule. As I was reviewing these project management courses, I noticed that most universities that offer on-campus courses also provide online training. And the trend looks like all courses all moving towards being held entirely online. Let me know if you see this as a positive shift or not.
The OBS Business School is registered by the PMI as an education provider. Its courses also prepare students to take the PMP® exam by introducing them to the PMBOK® Guide principles. In order to attend this Master, you need to have already gained some work experience. You will then be able to share this with other course takers.
Some of the subjects included in this program are Strategic Project and Business Management, Project Management Framework, Program Management and Project Portfolio, Procurement Management and Legal Aspects, Innovative Methodologies and Industry Standards in Project Management, and more.
Duration: 10 months
Cost: €8,900
Language: English or Spanish and English (Bilingual)
The program is interdisciplinary. This allows you to tailor your learning experience to the career path you'd like to follow and choose from the following areas: enterprise architecture, enterprise resource planning, independent study for creative research projects, and supply chain management.
This project management course is accredited by the AACSB and the PMI. From the full core course list, we mention Planning and Resource Management, Commercial Law and Project Procurement, Interpersonal, and Group Behavior, Strategy: Corporate, Business, and Project, and Management of Projects.
Duration: 2 years
Cost: Upon request.
Language: English
What the instructor had to say:
"Most managers in today's businesses, regardless of the function they oversee, rely on project-based methods and project teams to complete their tasks. Consequently, graduates with project management skills are in high demand and are sought after by businesses in practically every industry. The interdisciplinary Master of Project Management Degree offered through Penn State World Campus blends theory and practice. By using problem-based learning strategies, it provides students a thorough understanding of all aspects of the project management discipline."—Ray Venkataraman, Course Instructor and Professor at The Pennsylvania State Universit
An online construction project management course is not the field of study many are likely to follow. But if you want to get ready for a career as a construction project manager and you don't have the time to attend on-campus classes, this could be the right study path for you.
This course is accredited by the RICS to guarantee that it can prepare you for work in the construction industry. Some of the modules you'll study with this online course are Legal Rights and Responsibilities, Construction Health and Safety, Lean Project Production, Managing Organisations and People, Cost Studies, Corporate Strategy, and Finance, etc.
Duration: 29 months
Cost: £11,000
Language: English
This Master's is perfect for those of you who'd rather study for a Business Administration degree but still want to minor in Project Management. The course is offered by a non-profit university that aims to keep student costs as low as possible. A few of the core courses offered by Liberty University are Legal Issues in Business, Business Research Methods, Operations Management, Organizational Design and Structure, and Global Economic Environment. The program is accredited by the ACBSP.
Duration: 2 years
Cost: Upon request
Language: English
Note: Project management education doesn't stop here. There are hundreds of other free and paid opportunities you can try out there. Check out our list of project management training resources you can use to brush up on your knowledge.
Took one of these project management courses, or know any better ones? Drop us a line, and we'll check them out. This list is not yet complete, so bookmark this article and get back as we'll update it from time to time with the latest project management training courses for you. To further improve yourself professionally, you can also drop an eye on our best tips for professional growth.
If you found this article useful, please spread the knowledge and share it with your teammates and followers.
First published on July 14, 2020.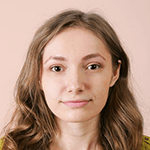 Alexandra Cote is a SaaS content writer and strategist with a passion for workplace productivity, social media marketing wonders, conversion rate optimization, artificial intelligence, and keyword research. Reach out to her via LinkedIn.