How important is project management training for your career?
Keeping up with project workloads demands constant improvement. PMI's 2018 Pulse of the Profession Report compared the education of underperformers to that of champions. Champions are seen as masters when it comes to project management practices and can handle all kinds of projects successfully regardless of their complexity or time constraint. Meanwhile, underperformers have lower success rates (32% compared to 92% for champions), waste more money, and can't handle unexpected project situations as efficiently.
The report revealed the project champions' level of education was also significantly higher than that of the underperformers. 77% of champions had undergone a formal process to improve their project management abilities, while only 19% of underperformers did so. This shows that successful project managers made significantly better and more investments when it came to their education.
And since project success can only be cultivated in time, we had a look at both paid and free project management training opportunities you can benefit from and picked only the best ones out there.
Tip: Since you are putting a lot of your time and energy into your training and education, some of the best time tracking software out there can help you hold yourself accountable for your learning process. I'm not saying to put in 10,000 hours, but tracking time is a simple yet powerful method of quantifying progress—to a certain extent, of course.
Official Project Management Training
The best way to ensure you're getting accurate project management training from an official institution is, well… to take one from an accredited institution. Official training providers get their accreditation from an official leading project management institution like PMI® or APM®. These training courses offer widely-recognized certificates that all project management practitioners can get to prove their knowledge of this field.
On the other hand, non-official project management training is offered by companies and trainers who don't have this accreditation. While their content might be the same as that of official training sessions, these project management courses haven't been checked by any official institution and might lack compliance when it comes to their organization, learning materials, or certificates.
To help you pick worthwhile project management training opportunities, we took a look at what former students had to say about them on Quora, LinkedIn, and Twitter and divided their opinions into pros and cons.
Bear in mind that this article tackles only the training possibilities. Therefore, if you want to read more about online project management tools, we wrote an article comparing the best user-friendly project tools. Plus we also covered topics such as pmm and the best approaches to methodology in project management.
Here's the list of such project management training possibilities you can consider:
PMI® Courses – The Project Management Institute
The Project Management Institute offers hundreds of online project management courses suited for all levels of expertise, from project management beginners to advanced practitioners. You can find their courses in several different languages (e.g., English, Spanish, French, German, Italian, and more). All of these project management training opportunities offer Professional Development Units (PDUs) and Continuing Education Units (CEUs) that help you maintain your Project Management Professional (PMP) certification.
Currently, some of the most popular project management training opportunities on PMI® are:
Required level: Depends on the course
Cost: Depends on the course (costs are lower for PMI® members)
Pros:
There are training courses for all project managers, regardless of their experience
It's a useful way of getting PDUs and CEUs
Outstanding training materials and tools
Project management courses are available online so you can study at your own pace
Cons:
Project management training courses are more expensive for non-PMI® members
Where can you take the courses:
These project management training courses are entirely available online and allow you to study at your own pace.
The PRojects IN Controlled Environments (PRINCE2) project management method offers clear control over project resources, increased risk management, defined team duties, emphasis on the final user and product, consistent reviews of the project's cycles, and better planning organization.
The training courses and certifications they offer change every once in a while, but there are 2 main paths you can follow at all times:
Required level: Intermediate
Cost: Prices change occasionally and vary from one course to another
Pros:
Can add more value to your resume when you're looking for a new project management position
Provides fundamental knowledge of the PRINCE2 method
The PRINCE2® Foundation certification never expires
Trainers can offer consultancy as they have experience with real projects
Support is provided before, during, and after the certification training
Easy to book, and you'll receive the pre-course materials in no time
Excellent project management training materials that students can later reference
Cons:
Can be costly
The PRINCE2® Practitioner certification expires after 5 years
You can't start the PRINCE2® Practitioner course without having gained the PRINCE2® Foundation certification
Some trainers might lack teaching experience and not be as effective when explaining the course's content
Where can you take the courses:
The project management training courses are available online (study at your own pace without a tutor), virtually (you get to interact with instructors as well but are restricted to attending classes at a specific time), or face-to-face at a specific location.
Scrum is an Agile framework that is usually used for product or software development. This framework divides work into a series of sprints that usually last for about 2 weeks (depending on the team and company). Daily (or weekly) stand-up meetings are held for the team to review what has been done so far, what's next, and what problems they have encountered.
Scrum.org offers comprehensive training, assessments, and certifications to improve product and software development based on Scrum and the Agile Manifesto principles. The training courses offered are:
Required level: Intermediate
Cost: Available upon demand, depending on each trainer or educational organization
Pros:
Can deepen your understanding of the Scrum framework and help you use the knowledge on real project challenges
Can be an opportunity for you to find a mentor and make connections in the industry
No need to take a course in order to sit your certification exam
Cons:
Not available in all locations
Check out the value you get for the money you pay before you decide on a course, as some courses might be too introductory in nature
Can be costly
Some certificates require renewal
Learning Scrum via a course might not be as effective as learning it in practice in a real team environment
Note
Many former students believe that taking a Scrum course is only beneficial for beginners. Experienced practitioners, on the other hand, won't find them as valuable since most tackle topics they're already familiar with and don't prepare you for all possible real-life project scenarios.
Where can you take the courses:
Tip
You can also try their Open Assessments section to test your knowledge of Scrum. The tests are free but offer no certificate.
Who else offers Scrum training?
Besides Scrum.org, you can also choose Scrum Alliance if you want to get started with this framework or brush up your knowledge. Currently, their learning paths (from a Scrum beginner to a master) can span across 5-7 years and include the following:
Foundational and Advanced Certifications
Guide Level Certifications
Required level: Intermediate
Cost: Available upon demand, depending on each trainer or education organization
Pros:
Can be an opportunity for you to find a mentor and make connections in the industry
Helps you understand the world of Scrum and improve your skills as a Product Owner
Trainers are experienced
Cons:
Not available in all locations
Training courses can be expensive, and they're mandatory if you want to sit any of their exams
Unable to provide the experience you would otherwise get in practice on real projects
Doesn't have standardized instructional materials
Some courses might be too rigid because each trainer has their own way of teaching
Where can you take the courses:
Find a public course near you (most of these project management training courses are held online, and prices can vary from one trainer to another).
How To Find Other Project Management Training Providers?
Some websites like projectmanagement.com or Axelos offer search engines where project management training providers can sign up. Axelos, for instance, only showcases accredited training and consultancy organizations.
PMI® also has a page dedicated to helping you find a Registered Education Provider (R.E.P.) that can provide accredited project management courses.
Similarly, APM® offers a list of the corporate organizations and universities they've given accreditation too.
On the other hand, you can still take into consideration non-accredited courses which work with internationally recognized clients and can have good satisfaction ratings. For instance, STL Training is an established provider of training in project management, offering a diverse range of professional development training and training formats.
Project Management Training Seminars, Conferences, And Other Events
The best way to get yourself in the middle of all the action and make some new contacts too is to attend a project management event. If you've always found yourself confused by how many events there are, we've picked the most popular ones for you and highlighted the benefits you'll get and how much you're paying:
This event is a series of project management training courses held in several different cities across the US, such as Los Angeles, Chicago, or Las Vegas, EMEA countries like Germany or Ireland, and in Canada (Montreal). These are, in fact, workshops that tackle topics like conflict management, negotiation, solving problems, leadership development, motivation, decision-making techniques, strategic planning, and more.
Location: US, Canada, and EMEA
Cost: Prices depend on the length of the seminar and on whether you're a PMI® member or not. They range from $700 to $3,580. The price you'll pay is for each individual seminar. Group discounts are available.
Tip
Try to register as an early bird at a cheaper rate. The gist is that the early registration rates are available only to PMI® members. Don't worry if you change your mind. You can get a refund minus the $150 needed to process each registration if you send a request up to 30 days before the seminars start.
What you'll get:
Interact with industry experts and make new connections
Earn Professional Development Units (PDUs) and Continuing Education Units (CEUs)
Discover new project management trends and learn to apply them to your own projects
Gain in-depth knowledge of advanced project management strategies and techniques
Note
If you're looking for a specific topic or maybe you don't have more than one day to attend a seminar, check out this PMI® event search engine and filter it according to your needs.
The PMI® Global Conference is usually held each year in October. In 2018, for instance, project management training topics included Program Management, The Evolving PMO, The Agile Product Owner and Business Analyst, Tools and Techniques to Successfully Launch and Manage Your Projects, Orchestrating Total Project Success, etc.
Location: Los Angeles, CA (in 2018)
Cost: Varies from $150 to $1750. Group discounts are available.
What you'll get:
Networking opportunity
Build new project management skills
Earn Professional Development Units (PDUs)
Keep track of the latest trends and best practices in project management
Held in May, the PMI® EMEA Congress is one of the largest project management multi-day events held outside of the US. Seminars in 2018 included The Impact of Digitisation on Project Management and Future Skillset Needs, Stop Managing and Start Leading, Addressing Project Risk, Stakeholder Communication, Linear Scheduling Methods, and Better Your Project Management with Six Sigma.
Location: Berlin, Germany (in 2018)
Cost: Varies from €550 to €2631. Group discounts are available.
What you'll get:
Network with project management experts
Develop new project management skills like risk or stakeholder management
Gain Professional Development Units (PDUs)
Participate in traditional podium and learning sessions, engaging workshops, and open forum discussions
Keep track of the newest project management trends and best practices
This UK-based conference has a different team each year. The 2019 edition, for instance, will focus on the Adapt, Work smart, and Perform elements, while in 2018 the 3 areas of interest where Smarter Thinking, Smarter Working, and Smarter Leadership.
Location: Manchester, UK (in 2018), London, UK (in 2019)
Cost: Prices slightly change each year and vary on whether you're an APM® member, non-member, student, or corporate partner. APM® members receive up to £67 off their ticket price. Discounts apply.
What you'll get:
Learn all about the latest project management techniques from influential speakers
Receive hours for your Continuing Professional Development (CPD)
Participate in an exhibition to discover the newest product trends on the market
Have all of your questions answered in interactive talk sessions
This event targets Scrum Masters, Product Owners, and Project Masters alike across 3 days of workshops and presentations. These are meant to get you to interact with other Scrum professionals regardless of their experience in a collaborative environment.
Location: The event is organized twice a year, with one location in Europe and one in North America.
Cost: Prices vary depending on whether you're a Scrum Alliance member or not and can range from $950 to $1,600. Discounts apply.
What you'll get:
Network with other Scrum practitioners
Find out the newest Scrum-related trends and applicabilities
Earn Scrum Education Units® (SEUs®)
Get one-on-one coaching
Held in November, this event targets mainly PMO leaders and high-level project leaders. Sessions in 2018 discussed the following: Mastering Project Management Methodology, Agile Program Management, Harnessing Generational Changes for Effective Project Management, Establishing a High Performing PMO, Lean Project Management, and more.
Location: Washington, D.C. (in 2018)
Cost: $2295. Group discounts are available.
What you'll get:
Learn to apply new project management methods and tools to your organization
Share experiences and gain new advanced leader-to-leader knowledge
Make new connections in the project management industry
Participate in engaging knowledge hubs, learning excursions, and other educational sessions
Gain Professional Development Units (PDUs)
This series of sessions and workshops are held throughout the entire year is different locations in the US and Canada and brings different kinds of project management practitioners including project managers, project analysts, system analysts, business technologists, education and training professionals, requirements planners, and more.
To give you an idea of what you can expect from this conference, here are some of the 2018 sessions: Project Negotiation, Splitting Epics and User Stories, Managing Stakeholders with Risk Techniques, The Oldest Problem: Communication in a Digital Age, Strategic Transformation, Project Team Leading Change, Agile Estimating and Planning,  Using Human Bias to Achieve Better Outcomes, etc.
Location: Boston, Chicago, Vancouver, Orlando, Toronto, Washington
Cost: Prices depend on the location but range from $599.40 to $2740. Group discounts are available.
What you'll get:
Earn Professional Development Units (PDUs) and Continuing Development Units (CDUs)
Network with other industry members
Learn from other project management professionals
Gain new skills and know-how
Yes, there is an event for those of you who manage digital projects only. This 2-day event previously debated topics such as Digital Transformation Starts With You, Requirements Gathering and Documentation: Balancing Rigidity and Flexibility, Survivor: How To Deal With Social Politics in Your Organization, Sales to PM: When Client Prospects Become Project Reality, The Agile Human: Learn to Lead Yourself First, and hundreds more.
Location: Memphis, TN (in 2018)
Cost: Standard price just for the summit: $1099. Discount codes apply.
What you'll get:
Gain access to the digital project management community
Learn new industry tips and tricks
Participate in project management workshops, keynotes presentations, breakout conversations, lightning talks, and panels
Earn Professional Development Units (PDUs)
Past highlight:
Each year, the Agile Alliance organizes what is one of the largest Agile conferences in the world in one city in the US, and the locations are announced a few years in advance. The agenda is elaborate and covers both fundamental and advanced topics. All talks are then available on their website, but for some of them you'll need to have an Agile Alliance membership. The conference is a great choice both for Project Managers and other team members who work with Agile, like Software Developers, QAs, UX Designers, Data Scientists, and more.
Location: San Diego, CA (in 2018), Washington, D.C. (in 2019), Orlando, FL (in 2020), Denver, CO (in 2021)
Cost: Depends on whether you're a member or not.
What you'll get:
Stay on track with the latest changes in Agile principles and best practices
Get to interact with other industry experts and practitioners
Expand your knowledge and participate in talks that focus on other topics besides project management, such as testing and automation, software development, Big Data, and so on
Note
If you're looking for something else closer to you or maybe just with different speakers, Agile Alliance also holds a series of global events, and they also sponsor a few third-party ones.
Project Management Training Webinars
First, what exactly is a webinar?
A webinar is a live, online conference that anyone with an Internet connection can attend regardless of where they are in the world. The hosts either display an image of themselves together with their guests or show a presentation or slideshow. Viewers can comment in real-time and chat with the hosts to get their questions answered. Usually, webinar recordings are made available to those who signed up after the webinar is done so you can still see it even if you weren't able to attend.
Now, when it comes to webinars, they are kind of free. The catch is that you first have to be a member or subscriber of the organization that holds the webinar. Memberships aren't always free, though.
Here are a few of those project management webinars:
These webinars are free for everyone who holds a PMI® membership. These project management webinars are actually displayed on the projectmanagement.com website as well. So you can use any of the two websites to check out up-and-coming webinars, but you'll still need to be a PMI® member in order to view them. However, there are some free webinars (see example) as well that are not marked as Premium. You can see these even if you don't own a PMI® membership.
For each hour you spend on one of these webinars (be they free or premium), you can earn 1 PDU. Also, if you'd like to see a certain topic discussed in a webinar, you can suggest one.
Tip
Each country has official PMI® local branches that offer their own webinars, networking opportunities, and other events. These are listed on the PMI® website as Local Chapters.
Most Association for Project Management (APM) webinars are free regardless of whether you're a member or not. But now and then there are a few webinars that ask for a specific non-member rate. Webinars are regularly hosted by different guests.
All you need to do is sign up for the APM community (no fee) and book your webinar in advance. Some webinars are publicly displayed on their YouTube channel as well.
To access the Scrum Alliance webinars exclusively, you'll have to be a member of their community ($50/year fee).
The webinar replays, however, are free to watch. Their topics include Agile leadership and Scrum fundamentals, and often have industry experts as guests. The only downside is that you don't get to see them live.
Free Project Management Training
Education doesn't have to be expensive. So don't worry if your budget is restrictive right now. There are actually more free project management training opportunities than paid ones out there.
Free Project Management Training Videos
If you're looking for a free solution to learn some basic project management concepts, terms, and techniques, there are always dozens of great training videos you can find. Next are just a few of them. I also resumed the content of the videos and some of the comments to avoid wasting time on things you already know.
Project Management Simplified: Learn The Fundamentals of PMI's Framework
Deniz Sasal, the instructor, aims to resume the content of a 10-hour project management course in less than one hour. The video covers a series of topics from project basics to more detailed aspects like the project's life cycle, cost management, budget development, time management, creating essential documents, and many more.
What the viewers had to say:
Simple and clear explanation of basic PMBOK® notions
The instructor is a great communicator
Very educative project management training video
Some of the instructor's statements and explanations are debatable
Great if you want to revise some project management concepts
PMP Training Videos from Master of Project Academy – PMBOK 6th Edition
This 2-hour free course from Master of Project Academy offers an introduction to one of the main concepts you'll need to understand in order to take the PMP® exam: cost management. For other topics, you can check out their YouTube channel, but the entire course is only available for paying students.
What the viewers had to say:
Excellent course
Well-prepared visuals
The explanation is useful but slow at times
The Basics of Good Project Management
This project management training is actually a lecture held at the CalSouthern School of Business and displayed for free on YouTube. The video covers project management basics, project manager competencies, building a communication plan, and more.
There are a couple of other universities, like the Massachusetts Institute of Technology or Charles Sturt University that do this to help you get a sneak peek into what their academic project management courses are like.
What the viewers had to say:
Very good presentation and great flow
Easy-to-understand training video
Complex concepts are turned into simple explanations
Doesn't present insights into becoming a successful project manager
Bonus Project Management Videos
If you're looking just for a quick introduction to project management, check out the next video:
Also, here's a video for all TED Talk lovers out there:
Free Project Management Podcasts
You might not have the right budget or time to sign up for project management training, attend a seminar, or watch a lecture online. But whether you're in your car going to work or just cleaning around the house, you can still keep yourself connected to the latest project management news and personalities by listening to podcasts. Here are some of the podcasts with the most listeners:
These podcasts are posted roughly twice a month, with each episode having one or two guests who talk about a specific topic. Episode debates include all project aspects from team collaboration and leadership to digital transformation, career development, innovation, and several more. You can subscribe for free via Apple Podcast, Google Play Music, Soundcloud, or Stitcher.
You'll get 1 PDU for every hour you spend on a podcast. There are some restrictions, though, depending on your qualification (check page 3 of their guide). You'll also need to provide some notes of the episodes in order to get the PDUs. All project management podcasts come with a transcript.
Must listen: Career Development—Landing Your Dream Job
There are currently over 400 podcasts available that cover project management topics for beginners and experts alike. Each episode has at least one guest, and some project managers are invited regularly so seeing the same guest for 3 episodes in a row is common. All episodes come with a transcript.
Some of the free topics you can get insight into are the future of project management, coaching and training, conflict resolution, Scaled Agile, workflow management, scope management, project monitoring, PMO trends, soft skills, and project risk management.
Must listen: Four Ways to Build and Maintain High-Performing Teams
Each episode brings one project management practitioner as a guest, but there are several episodes held entirely by the host, Andy Kaufman. The podcast covers topics like managing stakeholder communication, coaching, and leading teams, setting project goals, staying productive, handling project challenges, holding persuasive presentations, or tips on working with a mentor.
The podcasts also provide different opportunities for earning PDUs, such as becoming a guest in an episode yourself. And yes, you can get free PDUs just for listening to a project management podcast for a few hours. The podcast episodes don't come with a transcript.
Must listen: How to Help You and Your Team Stop Blaming and Start Taking Responsibility
Ricardo Vargas has been holding podcasts since 2007 by himself on topics such as project, portfolio, and risk management. No transcript is provided for the episodes.
Oh, and I just have to mention this video of his detailing the process flow of the PMBOK® Guide 6th Edition.
Must listen: The best way to read the PMBOK® Guide
Tip
If your browser doesn't play the podcasts, check them out via Soundcloud or iTunes (links are posted on each episode page).
This project management podcast is hosted by Elise Stevens and has covered topics such as megaprojects, team leadership, PMO skills, lifelong professional learning, stakeholder management, sponsorships, and portfolio management so far. No transcript is provided, but the episode's main discussed points are written down.
Must listen: Mark Price Perry, pioneer of the Business Driven PMO
Other Free Project Management Training Resources
In case you're looking for more tips on growing your career as a project manager, check out what these senior project managers had to say.
If you feel overwhelmed by everything you need to know as a project manager, from all the latest work management solutions to resource scheduling and project profitability analysis—when you don't know what this means and how to calculate internal costs—don't worry. You don't have to know everything overnight.
Looking to take one of these project management training opportunities, or know any better ones? Write us, and we'll have a look at them. Don't forget to bookmark this article and come back to check for updates on the latest project management training opportunities for you.
Found this article useful? Please spread the knowledge and share it with your teammates and followers.
First published on September 29, 2020.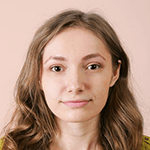 Alexandra Cote is a SaaS content writer and strategist with a passion for workplace productivity, social media marketing wonders, conversion rate optimization, artificial intelligence, and keyword research. Reach out to her via LinkedIn.