Ever looked for project management resources online and got roughly 1 million results? Yeah, we've all been there, but they can all be sorted out.
Project management is a comprehensive field of work that often requires formal training and guiding. In general, it refers to the use of skills, knowledge, and available tools and techniques to reach the goals you've set together with your clients. Combined together in time, they translate into a series of related activities that guide a project's evolution from start to finish to guarantee its success.
Common project management resources you'll need to get started with your career include terms, tools, training opportunities, reading materials, and actionable techniques that project managers use to manage and deliver projects on time and on budget. Even time and your team's knowledge is considered a resource that can make the difference between one service provider and another. All these build on top of each other helping you evolve in your project management career and become a top professional.
Why all this buzz around resources for managing projects? Having the right tools and employee experience in your team will make the difference when it comes to how many projects you can take at one time, how fast you can finish your duties, and how you'll handle potential issues and risks. So, whether you have a small business or a large one, using one of these projects and task management tools goes without saying. 
Clients also choose the best-equipped teams besides considering their past results or recommendations. For instance, a potential client is likely to pick a team with more experienced members who can certainly finish work within deadline. Similarly, they might prefer teams who regularly use communication and feedback tools to send them updates. 
Experienced professionals are likely to already have their favorite software and other tricks to use regularly on their projects. In fact, leveraging the best of the resources you've got at hand is a skill you'll grow in time as you find out more about this field of work. If you're just getting started though, the abundance of project management resources will only confuse you and keep you from directing your efforts towards real work as you're testing multiple ways of better handling your tasks and team.
Where can you start though?
For anyone who is looking to systematically learn about this field, we've prepared project management articles as free resources you might use to start managing your own projects: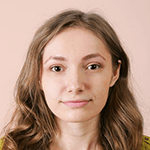 Alexandra Cote is a SaaS content writer and strategist with a passion for workplace productivity, social media marketing wonders, conversion rate optimization, artificial intelligence, and keyword research. Reach out to her via LinkedIn.