PMI® stands for the Project Management Institute. PMI® is a leading membership-based organization that provides tools, best practices, and networks for project managers and practitioners who need to successfully manage their projects, programs, and portfolios.
NOTE: If you are a project manager looking for an employee task list to use, check out these task management tools.
What the PMI does
The Project Management Institute was founded in 1969 by Ned Engman, James Snyder, Susan Gallagher, Eric Jenett, and J Gordon Davis. This leading international organization currently supervises and guides more than 480,000 professionals from all around the world. It provides global advocacy, professional development training and courses, collaboration opportunities, publications and reports, educational materials, and academic research.
Currently, the Project Management Institute's standards are the most widely-used set of guidelines by project management professionals. These were created by PMI® experienced volunteer practitioners who've managed different types of projects during their project management careers. The directions are now used as common practices by all project managers who follow the PMI® framework.
The Project Management Institute's standards are primarily written in the Project Management Body of Knowledge (PMBOK® Guide). Briefly, the PMBOK® Guide is a book that contains all the standards and guidelines for project management as they were established by the Project Management Institute. However, there are several other materials that enlarge upon these global practices:
Construction Extension to the PMBOK® Guide
Government Extension to the PMBOK® Guide
Organizational Project Management Maturity Model (OPM3®)
Practice Standard for Earned Value Management
Practice Standard for Project Configuration Management
Project Manager Competency Development Framework
Practice Standard for Scheduling
Practice Standard for Work Breakdown Structures
The Standard for Portfolio Management
The Standard for Program Management
Who's it for?
If you're an active project management professional, the PMI® membership is for you. PMI® member groups include project managers who want to improve their skills according to PMI standards, find a better job with higher authority, or just want to earn higher salaries. However, PMI® memberships are a great fit for anyone who'd like to manage projects in a company or on a large scale, gain accountability for a project, or maybe just add project management as a skill to their resume.
The PMI® PMBOK Guide is used primarily in USA, Canada, and the Middle East. Yet, there are many project managers who use it in other countries as well. It's also best to use it within industries such as Construction, Architecture, Finance, Consulting, Governance, and Quality Assurance when used appropriately.
PMI certifications
To prepare yourself for the varied demands of project management, there are 8 certifications you can get with the help of the Project Management Institute:
Certified Associate in Project Management (CAPM)® – shows fundamental knowledge of project management practices and terms
Project Management Professional (PMP)® – the most sought-after certification that many employers demand from the project managers they hire as it validates their overall competence for this role
PMI® Professional in Business Analysis (PMI-PBA)® – to validate knowledge and expertise in business analysis
PMI® Agile Certified Practitioner (PMI-ACP)® – for project managers who apply agile standards and tools for their projects
Program Management Professional (PgMP)® – for program managers who strategically oversee several complex projects
Portfolio Management Professional (PfMP)® – for portfolio managers who coordinate multiple portfolios
PMI® Risk Management Professional (PMI-RMP)® – to validate knowledge in identifying and managing risks
PMI® Scheduling Professional (PMI-SP)® – to demonstrate know-how in creating, maintaining, and overseeing project schedules
Resources
PMI's Community for Project Managers
Want to find out more about project management, have a look at the best project management courses and training resources. In addition to PMI, choosing a project management methodology or any pmm framework that suits your work style is mandatory for proper project initiation, execution, and delivery.
Meanwhile, you can also check out some of the most used project management terms and tools.
If you found this article useful, please spread the knowledge and share it with your teammates and followers.
First published on January 15, 2020.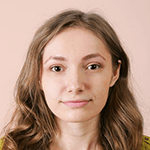 Alexandra Cote is a SaaS content writer and strategist with a passion for workplace productivity, social media marketing wonders, conversion rate optimization, artificial intelligence, and keyword research. Reach out to her via LinkedIn.