You can't always manage projects alone. Complex projects that involve a large number of resources, people, and processes could use a handy friend: project management software. Nevertheless, choosing the right project management (PM) tool can be a difficult and time-consuming task regardless of your budget or experience.
If you're not using PM software yet or thinking of changing the one you've worked with so far, note that there are some factors to examine. Before you start, think about your own project and team's requirements.
Remember that you might never find a tool to suit all of your requirements. The truth is that most tools focus on a few features they promote and constantly update to suit client demands. Adding everything clients ask for would significantly slow down the app and clutter your virtual workspace. This is why you should prioritize your needs accordingly.
Think about the features of the project management app you're willing to give up on for the sake of more advantageous functionalities. To help you set your standards for choosing among the best project management tools, consider the following criteria we've analyzed: features, cost, speed, support, reviews, and awards.
To make it easier for you to assess PM software and see why you need it for your projects, we asked 14 project management experts the following question:
Based on your experience, how do you think PM software helps you the most, and what's your biggest problem with it?
After the section below, you can also skip directly to the list of benefits and disadvantages identified by top PM experts.
Here's what they had to say about the ups and downs of implementing project management tools into their work:
Good project management software supports not just the planning and maintenance of a plan. It also aids the ability to plot out alternative approaches to address a pending crisis. This includes both proposed changes to cost and schedule and alternative technical approaches. The latter can be anything from a change to a different underlying database and the use of a PaaS rather than corporate data center hosting that don't lend themselves to a new baseline.

Excellent project management software facilitates the collection of insights into business problems addressed by the project, from validating assumptions to retiring risks. This means more than just document sharing and version management. It also implies connections to databases that you can use for reporting even after you complete the project.
The main benefit of well-implemented project management software is that it reduces the effort spent by project managers and team members on low value, administrative tasks. This allows them to focus on delivering business value in an efficient manner. It also provides leadership teams with consistent insights into portfolio, program, and project status, enabling quality decision making.

Unfortunately, these benefits are eroded when organizations don't do sufficient due diligence in the evaluation, selection, implementation, and sustainment of these tools. This results in greater levels of effort and frustration on the user's part than if no tools had been implemented. The problem is aggravated by the proliferation of solutions. This makes it harder for decision makers to determine which tool will best fit their context.
Project Management software is useful for sharing and presenting projects. However, the key is to keep it simple. You must not spend a day each week fiddling with the software to get the view of your project how you want it.

Before you put your project details into any software you should always do a network diagram (using post-it notes) first. Then, use the tool to produce your Gantt Charts, your resource plans, your financial forecasts, and whatever else you need. This is because everything is based on dependencies and therefore the critical path – and the best way to do that is before you reach the software stage.

NOTE: For an interactive Gantt chart generator, look out for the best project management software with Gantt chart features.
Project management software can be helpful when aggregating data to build portfolio views, performing scenario analysis, and prioritizing projects and programs. Looking at individual project manager support we have to ensure that PM software can safeguard the use of standard processes and templates. In this case, it's the tool that's in the driver seat instead of the project manager. The latter wants to follow principles, tailor the framework to suit the project, and use the tool where it adds value.

I still see too many PM tool implementations with a rigid approach regarding time-writing. Also, these don't use of more value-adding features. To become more effective, organize the way you want to manage projects first before you start implementing PM tools.
The main benefit of project management software is the ability to curate one version of the truth for project stakeholders. It's a great way of gathering information in real time and presenting it in a way that's meaningful for the people trying to find out the information for decision making.

The biggest downside, in my opinion, is the culture change and learning curve it takes to get that place. It's not easy to adopt a new tool and get it embedded across multiple teams, but it is worth the effort.
Praveen Malik, Independent Project Management Consultant @PM-by-PM
Project management software helps in organizing, structuring, and tracking. It also supports the timely completion of the project. The major benefits I've identified for PM tools include: assigning project resources to tasks, balancing work, tracking regularly, controlling schedule and costs, and holding team meetings and preparing weekly status reports.

The two major problems I've encountered were comprehensive solutions being too costly for small companies/teams and the automation of communication with project stakeholders when people don't know what their responsibilities are.
Project management software helps keep my team on track with doing their tasks. It keeps the project moving when we get the right people to sign off when they complete a task.

These PM software tools can hurt when the team thinks all there is to project management is task management and if they get derailed by any changes or risks.
Sante Vergini, Program Director @Remote Staff Support Solutions
Project management software's biggest advantage lies in the reduction of time and effort needed to produce knowledge-based assets for senior management's review and decision making. This allows the project manager to focus on delivering value to the business and customer.

The disadvantage is that although it reduces time and effort, it still requires a considerable investment in these areas which is non-value adding. Automation, AI, and knowledge-based algorithms are the key factors to resolving this.
As a Project Manager, you need to effectively track and update the status of your projects. PM software can be useful for this. The more consistent and diligent you are in using it, the more effective it is. For example, we work with a tool that our developers use too. It's insightful to see exactly where things stand and if all parties use the tool properly.

On the flip side, if you don't use these tools correctly, it can waste your time. Thus, it's important to set clear guidelines and instructions on how to appropriately use and manage PM software. This way you'll be able to leverage the benefits and have a central place to collect and manage information.

I recommend reviewing different types of PM software to figure out which makes most sense for you and then stick to it. This way you'll gather historical data and insights over time, which will drive optimization of projects and processes. The more you switch tools, the harder it is to get accuracy on things like capacity planning and hitting deadlines.
PM software is helpful because it makes communicating with the project team easier. It's like a social network that informs everybody on the spot. This is valuable because if something goes wrong, project managers can take action immediately.

The biggest problem is that leading a project is a complex process. You need several tools to manage people, HSSE (Health, Safety, Security, and Environment), planning, purchasing, and more. The project manager can make use of one software to track the project. A single tool that collects information automatically from other apps. Perhaps, big data could be a solution.
I believe that a project manager must use an appropriate project management software. However, there might be problems with selecting one correctly. There are always constraints of budget, functionality, and existing processes and policies in an organization. Making a proper choice requires comprehensive research. Moreover, it is usually a long-term decision. In the end, project managers can end up with a tool that is too robust. It requires too much effort to maintain the project in it.

Alternatively, you have none at all. Your project artifacts are all over the internet. So, you need to find a tool that natively integrates with all other tools you use. It should provide seamless task and time tracking. Also, it should be based on collaboration and communication and be aligned with processes in your company.
The technology tools that help project managers expedite information processing and delivery are needed even quicker now. Corporate experience has shown that any tool can work independently. Without well-defined processes to create clear steps and without the knowledge of experienced people, PM tools would be like drifting boats on the high seas.

Try the following exercise. If you can generate the information you need manually – with a pencil and sheet of paper – you can look for a tool that automates this to be agile. But if you don't know how to generate the information you need, hardly any tool will do it.
The greatest benefit of most project management software is containing the work. Having everything in one place creates clarity and allows for proper work planning, briefing, and tracking. A lot, if not most of my project management effort goes into communication. Having a tool that keeps all the work in one system helps tremendously. If it's not in the tool, it's not something to be delivered. There's a single source of truth. This works well for briefing your people and for prioritising with your customers.

My single biggest problem with PM tools is that they take a lot of effort to adopt. Getting people to stop sending e-mails instead of using a PM tool is difficult. Habits die hard and many tools don't accommodate this very well. Some tools have a cumbersome user-management. That's a shame. On-boarding people should be a key-feature of a PM tool. In the real world we distribute work to (changing) 3rd parties, the people in our team change, and our customers come and go. I've yet to find a good PM tool that offers a good user experience for all parties involved.
PM software can help when a project manager is faced with a large, complex project. It automatically connects enterprise-level information (such as the arrival of materials, results of complicated tests, or provisioning of equipment) with the project plan. In this way, the PM doesn't need to (for example) manually adjust schedules to late shipment of components. The system auto-populates and alerts the PM to the ways in which this affects the schedule and resources. The PM can focus on decisions that need to be made in response or ask 'what if' questions by toying with the data in advance.

On the downside, this means the data MUST be accurate. Additionally, the connectivity between all of the data must be solid and up-to-date. It also allows for making more massive mistakes due to the lack of personal attentiveness to the data.
Based on what these project managers who've already used PM tools had to say, we created two lists: one with the top benefits and the other with the main downsides of implementing a project management software.
These are solely their opinions based on their experience with project management software. Bringing PM tools to your own organization depends on your team's structure, processes, and existing resources.
Project management software benefits
Sharing and presenting projects. PM tools organize your communication strategy through real-time collaboration without delays. They help you set meetings and daily or weekly status reports to keep everyone updated. Your team will know exactly what they have to finish, when, and how they should complete their tasks. Using the same tool as your developers and the rest of the team will keep members connected with each other's status. These tools also improve client communication by giving them access to the project to check its progress or suggest changes.
It reduces time and effort spent on administrative tasks that add no value to your project. This helps you focus on those activities that support project development by redirecting your time and attention towards real work and delivering results without frustration. Tracking the time and resources you've used can show which tasks were time-consuming, where people have been slacking off, and what mistakes you've made. PM tools can automate most of your tasks, like modifying schedules or sending notifications whenever a change occurs.
It provides reports and insights into the project's status. You'll be able to follow each team member's activity and identify possible task errors. Through this, you'll reach deadlines and send deliverables on time and within budget. Storing and managing data from previous projects can also help you make better estimates and decisions for future work.
It helps you track time, resources, and costs. By identifying what worked and what went wrong, you'll know exactly how much time and money is needed to complete a project. PM tools often come with time trackers that monitor every minute of a task. This helps you make better time estimates and know precisely how much money is required, what resources are essential, and who is the right person for a task.
It stores all your data in a single place. Having your data in the same place you manage it eliminates the need to use different tools and processes to handle information. Most PM apps are cloud-based and offer cloud-storage options to prevent data loss. This also boosts the ease of creating project scenarios and estimating milestones or deadlines. What is more, you'll improve the optimization of tasks as you'll be able to bring data from storage into usage quickly.
Project management software downsides
Lack of tool evaluation. Rushing into choosing a PM software without analyzing the alternatives can be a huge mistake. Not all tools are sustainable for your business. Using the wrong app can create even more problems during project development. This will increase the time and resources needed to deliver final results and products.
No harmony between the existing processes and implemented tools. Not knowing or considering what you're already working with can lead to choosing the wrong software that's missing the most valuable features for you. Acknowledge any constraints and organize how you manage your team and tasks before you pick a PM tool. There are many project management tools out there, and they all suit different kinds of teams and needs.
Expensive solutions. Some platforms can be costly. Yet, one way to ensure you can afford these online solutions is by prioritizing the essential features and the ones you'll use the most. You'll cut costs by choosing cheaper plans and still get your must-have features.
Technical errors. Human mistakes are common, but problems created by machines and software are just as likely to happen. Servers could be down, features might not work, and your Internet connection might let you down when you're at your most productive level. Most such tools are intuitive and require no technical knowledge. However, you might need guidance for advanced features and in-app processes. These are some reasons why your tool of choice should provide a strong customer support service to help you fix any problems.
Improper use. Not using PM software correctly and per your team's needs will only waste your time and budget. This is why you should set up guidelines and best practices so that your entire team will use them to their full potential, with less money and in less time.
To put it briefly, no project management software is perfect. Choosing one depends entirely on your own company and team's needs. But, you must remember that a tool that works for someone else might not be the right one for you. As many of the PM experts on this list mentioned, you need to test a few before choosing the final one to manage your projects. See how your team handles it and how it works for your work and processes.
First published on April 13, 2018.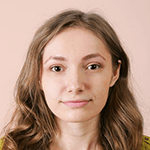 Alexandra Cote is a SaaS content writer and strategist with a passion for workplace productivity, social media marketing wonders, conversion rate optimization, artificial intelligence, and keyword research. Reach out to her via LinkedIn.