So, you want to start an international business? Developing an international business from idea to action is a bold endeavor that comes with a plethora of challenges.
To emerge in a global market means opening your business idea to numerous opportunities, wider reach, and the potential to make a high profit. By all means, your efforts in business development can be gratifying.
Nonetheless, kickstarting a successful business model internationally requires a lot of research and planning, along with strategic and data-driven decisions. It's important to acknowledge the potential risks and challenges you might come across and be prepared to overcome them.
We have prepared a short guide with eight practical steps to take and examples of successful global brands you can look up to. This guide will help you build a strong foundation for your emerging business and maneuver in a global marketplace.
Preparing to launch an international business involves different aspects and phases, including validating your idea and understanding the market.
1. Know your market
Comprehensive market research is fundamental to any business, especially an international one. When you wish to expand on a global scale, there are a variety of factors you need to include in your market analysis:
Your target market's demands. Clearly define your target group (age, gender, lifestyle). Collect data and insights on your target group's pain points, behaviors, and buying habits. Analyze their preferences in terms of channels of communication to know how to reach them.
The ecosystem of your competitors. Identify who your competitors are on a global and local scale. Know how well they satisfy market needs and identify their strengths, weaknesses, and unique value proposition. Analyze their communication channels and collect data on their engagement rate across social media.
Current market trends. By staying up-to-date with the latest trends in the market, you can gain a competitive edge over the biggest fish in the industry. These trends include customer behavior, regulatory updates, and technological innovations.
Economic and political landscape. Regardless of the line of business, to achieve success on an international scale, you must adapt to standards that inevitably vary from country to country. For example, the price of the iPhone in the US is higher than the price of their product in countries with lower income levels. You should have a ready response to unequal consumer purchasing power when starting an international company.
Thorough market research will help you understand the current state and identify potential gaps where you can establish your unique value proposition.
After setting up your company's MVP (Minimum Viable Product), you will start receiving customer feedback. Engage your market via surveys, social media interactions, and forms where they can give their opinions, suggestions, and complaints. This initial feedback will help you understand if you are on the right track and to better navigate your business scope in the future.
2. Explore legal and regulatory requirements
Legal regulations for businesses can vary significantly from country to country. These regulations include business formation, taxation, employment, intellectual property, and import/export laws. Complying with these regulations ensures legal and ethical operations in foreign markets.
To begin with, you need to know what kind of business entity you should register. For example, in some countries, registering a sole proprietorship may be relatively simple and inexpensive, requiring minimal paperwork and fees. However, the process may be more complex in other jurisdictions, involving additional legal documentation, licensing fees, and regulatory compliance costs.
Furthermore, after your business is set up, you should be aware of other regulatory requirements, such as:
licenses and permits to work
taxation
employment contracts
import/export laws.
3. Create a solid business model
In a turbulent world, expecting any 5-year business plan to run smoothly is difficult, especially for a global business. This reality is why it is essential to focus on a sustainable business model that allows flexibility to help you quickly adapt to any sudden changes in the market.
What are the essential parts of a good business model?
Business goals. Your aims in terms of business growth and bringing value to the market.
Business growth strategies. Strategies to emerge, stand out among your competitors, and expand to the international market.
Communication plan. This part of the business model includes a communication and marketing strategy, channels, and key partners.
Buyer persona. A set of representatives of your target audience. When creating an international business, you need different buyer personas to represent diverse cultural backgrounds.
Unique value proposition. The special sauce that makes you distinctive in the crowd and wins your pitches.
4. Optimize management
What makes a good business is the combination of the three most important factors: idea, timing, and team. The tier that brings the best out of these three factors is good organization and management.
Equip yourself with the best work management software when preparing a new business to launch. Good work management software allows different departments to communicate, navigate tasks, and follow the progress of ongoing processes. Moreover, it allows you to track both project and non-project activities you have lined up.
In an early stage of startup development, taking care of your staff's mental health is crucial. Preventing burnout and reducing stress is essential and rewarding in many ways; it boosts the productivity of team members and inspires employee engagement and loyalty.
Different techniques can help you influence stress management, such as careful task organization, hybrid work regimes, time-blocking techniques, and flexible work schedules.
5. Build a strong network
Establishing a solid network of contacts, partners, and collaborators locally and internationally is essential to scale your business. These contacts are valuable when creating a comp plan for a new territory—their insights and endorsement make it easier for your brand to gain visibility.
Attend industry events, conferences, and trade fairs to meet potential partners and investors. Nowadays, you can also use online professional platforms such as LinkedIn to connect with industry leaders and professionals from every sector, exchange ideas and build relationships.
Maintaining and nurturing these relationships is an ongoing task. You should have time set aside in your schedule to navigate partner meetings, attend important events, and host events to mark the milestones with your closest associates.
This aspect of work is another area where good management is crucial; with effective calendar management, you and your company representatives can be sure not to miss any opportunities that come your way.
6. Develop a global marketing strategy
Your marketing strategy targets an international market, which makes it challenging to ensure effective communication and clear messaging to your audience. You will need to adjust your messaging, branding, and advertising to align with the local culture and language.
Using digital marketing channels such as social media platforms and optimized websites, you can broaden your reach and easily customize it to adapt to the local level. Collaborating with local influencers or established media channels can also help you build brand trust when creating your business from scratch.
Pro tip: Experiment with the type of content that you distribute. Sometimes a blog post can be more efficient than social media ads, while in other cases, a sales or explainer video turns out to be the most engaging for a specific product and audience.
Other content you can create includes Instagram reels, TikTok videos, short Twitter posts, podcasts, and interviews with industry superstars. You can also create infographics and use Pinterest to help your audience understand the value you provide.
7. Establish efficient distribution channels
Once you understand your target audience and legal framework for your business, it should be easy enough to set up the distribution channels. The question of whether you are going to work with an eCommerce platform, retailers, local distributors, or direct sales depends on the line of business and most effective solution that comes your way.
8. Be flexible with cultural differences
To make your business successful across different countries and continents, you must pay special attention to cultural sensitivity. Understanding the different cultures, traditions, and customs of your target audience is crucial to building an international brand reputation.
Moreover, cultural differences can hinder negotiations and building strong relationships when developing international partnerships. To better prepare for meetings, thoroughly research how your business can be adapted to the new environment.
Demonstrate cultural awareness towards your business partners to foster trust, credibility, and long-term collaboration. Show flexibility and adapt your brand to different cultures to build brand awareness, international brand identity, trust, and loyalty.
One of the most excellent examples of how a business has adapted to one culture is the establishment of McDonald's in India. In India, most of the population does not consume beef due to religious beliefs. This reality is why McDonald's introduced a predominantly vegetarian menu, offering a variety of potato and cheese-based options.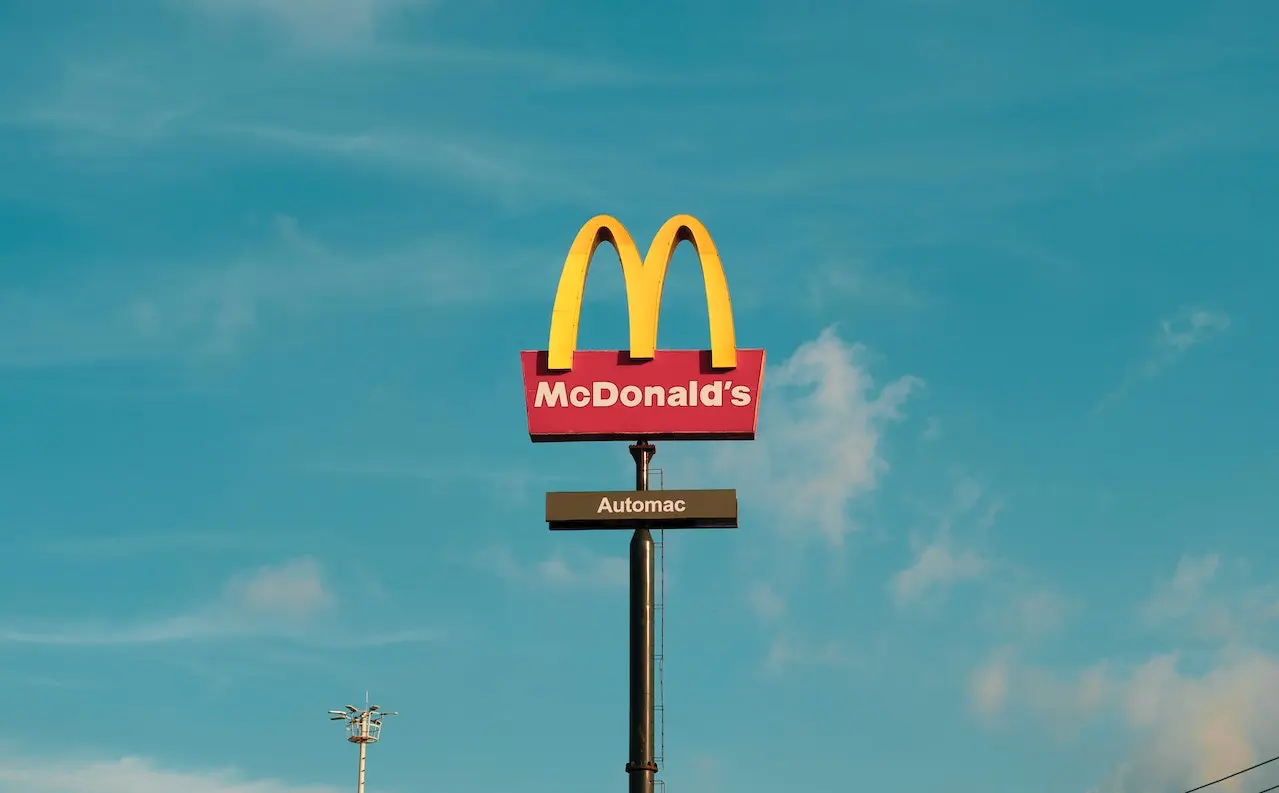 Over To You
Over time, you will have many contracts worldwide with your investors, partners, customers, and distributors. To prepare for an optimal workflow across different departments and countries, implementing process documentation is a good practice.
Process documentation lets you quickly note and adjust every step of each process, such as onboarding new clients and preparing the products for shipping. With process documentation software, you can automate these systems and save time to get on other priority tasks.
Emerging into a global marketplace requires careful research, planning, and a strategic approach. However, the most important part of any business development is to start with an MVP (Minimal Viable Product) and test it in different environments.
After collecting the initial feedback and a large amount of data, you can make informed decisions on how your business should move forward. Technological innovations and cultural trends present a large pool of opportunities you can explore to create a unique offer that the market needs.
Also, check out how Paymo can assist you in your business management.
First published on June 1, 2023.
Nina Petrov is a content marketing specialist passionate about graphic design and the new generation of green and social businesses. She explores new digital trends while sipping a cup of coffee with milk and sugar. Her little white bunny tends to reply to your emails when she is on vacation.