Kanban boards are visual task organization tools that help you manage and oversee your project's development faster and more accurately. You can move tasks (placed on cards) from one column to another with a drag-and-drop action until they are completed. Also known as progress boards, they are great for any task, be it personal or work-related, regardless of industry.
If you don't yet know how the Kanban process works, find out more about it and its usage from our extensive Kanban board guide.
Note: If you need a tool that is easy, cloud-based, and more than just a Kanban board, we made a list of top project management tools to help you choose the right one. Work management solutions nowadays include strong features like team scheduling, reporting, and even invoicing if you need it. This is because quoting and invoicing software are increasingly popular since they are convenient and simple to use based on hours worked. They're best suited for freelancers, teams, and small businesses. If you need an online invoice tool for a one-time gig, opt for an invoice builder.
For the following Kanban board examples, we used Paymo's Kanban software.
How to access Kanban boards in Paymo
Create a free Paymo account for yourself to test these Kanban board examples.
Kanban board structure
First, let's take a look at how you can organize tasks on a basic Kanban board through 3 essential Kanban board columns:
Take note that each task item has at least one person assigned to it and might come with attached photos, files, or comments. You can also set a deadline or a time frame during which you can complete the activity.
A basic Kanban board structure includes the mainboard (through which you manage an entire project), lists (columns that belong to the same progress stage), and cards (items that represent a task).
A task can pass through as many columns as your chosen workflow allows. In the example below, there are three default sequences: To Do, In Progress, and Complete:
Kanban board examples
Here are 12 detailed Kanban board examples for freelancers and teams according to their purpose and industry:
HR team Kanban board template
Have you ever thought of Kanban as an HR solution?
During the hiring process, Kanban can serve as a technique for organizing your candidates' status, documents, and interviews.
In our Kanban example, we divided the board using the following workflow:
We assigned a recruiter to each candidate that has to have an interview with a candidate in the future. Candidates who pass the interview are later contacted, while those who fail it are placed in the Rejected column. However, this doesn't mean they'll be deleted from the system. You can always go back and contact these people for future job openings.
To keep everything in one place, attach resumes and comment on the candidate's performance. This comes in handy when you're part of a recruiting team and others have a say in choosing a candidate.
Kanban board for sales team example
Small and medium businesses can use Kanban boards to organize their customers and move them throughout the entire pipeline (whether for marketing or sales pipelines), from the first contact point to the final purchase and onboarding stage. This will help you visually identify bottlenecks and appoint the right SDR or Account Executive to step in. You'll also avoid sending the same emails twice since you'll get an overview of the whole customer journey and where each customer is in the sales funnel.
We built the following example to show you how companies move through a sales funnel from Qualification through Proposal and onto the final Sale stage. Instead of tasks, we chose to add companies and contact details.
You can use Kanban's workflow to create sales pipelines. Here's the one we chose for this example:
This is a simple Kanban board for sales workflow you can make to get started.
Of course, a sales workflow can become more advanced in time, covering multiple steps, like the columns below:
Support team Kanban board example
You can create a board for support even if you don't have a certain person in charge of customer support or QA.
In this Kanban board template, anyone can see the tasks that need to be solved and find a solution even if they haven't been assigned. Kanban supports team transparency as everyone can take part in a task and bring their knowledge to solve errors as fast as possible.
Any team member can add a ticket with details and attach multiple files, such as client emails or screenshots of the problem. They'll also be able to communicate in the comments section with the person in charge of fixing the issue until the matter is solved.
Take this scenario of a support task flow through the board:
Your recruiter notices an error on your app's interface. They create a task in the Kanban board that's dedicated to support, which assigns your front-end developer to fix this problem. The front-end developer then receives a notification, analyses the situation, and solves the issue, moving it into the fixed-tasks column.
Likewise, any customer inquiry or complaint can be converted into a Kanban card and moved from one process stage to another until it's solved. To distinguish between the importance of each task, you can set a predefined rule with your team to mark the tasks that need priority or create a workflow such as this one:
UX design team Kanban board template
Designers and UX teams, in general, love visuals. This means they might love using Kanban boards too. In our example, we divided our main board into design-related tasks (draft building, design reviews, user research, etc.) and administrative tasks (meeting the client, signing a contract, finding collaborators, and so on).
Depending on your type of project, you can also divide the typical workflow into stages such as Draft > Wireframes > Mockups > Prototypes. This way, you'll be able to move each task from its ideation phase to the final product. Test these workflows and see which one fits your organization better.
Remember, keep your UX tasks connected to your overall product development process by involving all team members in the Kanban board. Nothing is more frustrating than a developer not knowing what is going on with the product's design.
Digital marketing team Kanban
The examples below highlight the usage of Kanban by an entire digital marketing team during preparations for a general Spring social media and website campaign. The chosen activities cover everything from article writing and publishing to social media monitoring, SEO, and reporting.
Similarly, you can use a Kanban board for a single project or one that contains all marketing-related activities. Think about your usual number of tasks and projects, and separate the boards you create according to quarter or year for better organization.
You are free to use Kanban in as many creative ways as you can. Marketers can even create their own content calendar and mark a task as complete only after they've published the post:
Use this method as a content management system and plan your entire content strategy with the help of a Kanban board, assign the writer responsible for your next post, attach article drafts, and leave your feedback to suggest improvements.
Software development team Kanban
For software developers, Kanban is more effective when used with smaller projects. Using a single board might make task management a bit too complicated if you're working on a long-term product. You'll have too many tasks on a single board, and important activities will get lost among the others.
In the Kanban board example above, the team uses a single Kanban board for an entire short-term project. Notice how their activities progress from an initial meeting with the client to development-related tasks like updating features, designing the homepage, and QA. This is an example of what a Kaban board could be at a well-known web development agency like Orbit Media. They use Kanban boards in their workflow to streamline processes and boost productivity.
Business consultant Kanban method example
If you're managing different types of projects, you might also want to create separate workflows. In the example below, you have a business consultancy firm using the typical Kanban workflow to handle their work and clients:
Of course, this is the simplest starting workflow available. You can then move on to create separate boards for each client or project. This will help you better manage your workload, provide accurate client updates, monitor urgent tasks, and identify roadblocks.
Consulting firms often need to track each employee's billable time to invoice the correct sum of money or to keep track of their project profitability. Pair your Kanban method with a time tracker and an invoicing module to create a quick and more fluid project delivery process.
If you want you and your staff to reap the benefits of time efficiency, check out the 11 best time-tracking software.
Kanban for law teams
The following Kanban board example for lawyers focuses on the daily schedule of a law firm. Pay attention to how their client work is mixed with promotional and administrative duties. We chose to assign numbers for each client to keep their identities private. Customer data protection is essential when it comes to law services, so think about how to keep your clients' details secured even when using a Kanban board.
You can also separate the boards with your client-related tasks from those intended for meta-work and other types of activities.
Kanban for architecture teams
With the example below, an entire team can get a visual overview of all the tasks that have been completed, are being looked at, or still need attention. Notice how each task is more complex than the other and how the team deals with administrative duties such as reviewing contracts besides their typical client-related activities.
You can use Kanban boards together with people from outside your company. In this particular case, the team is looking to involve external collaborators such as Mechanical or Electrical Engineers as well. If you need their active participation in the project, you can get them an account and assign them to a project.
Kanban board can become the place where you gather all important emails, requests, meeting details, and important data. Take the information from its source and place it on a Kanban board with all its details—deadlines included too.
Depending on the amount of work you have, you can create separate boards for each client and project or use a single board to oversee all duties. This method might make your days less stressful and help you keep client-related information stored in a single place while doing that.
Kanban for education
Kanban doesn't have to be all about organization and rules. You can use this method even as a game to engage students in a fun way. Use colorful cards, fun text, attractive visuals, and even songs to keep them entertained. For educational purposes, teachers currently use physical boards. But, as technology evolves, we might soon see a switch of similar classroom activities to their virtual versions.
Take a look at this online Kanban board created to showcase the students' artwork:
Teachers can leave comments and even grade a student's work. Using a cloud-based Kanban tool is also a great way to securely keep photos of their works and forget about paperwork.
Here's a video to help you understand how you can get this method to work with you and your pupils:
Alternatively, you can use Kanban to organize parent meetings, or for lesson planning, research projects, rewards, group rotations, brainstorming sessions, as classroom job charts, to showcase fun facts and ideas, and in many more creative ways.
Time-driven Kanban
Try a time-driven workflow if you'd rather plan your time based on days. This lets you divide your board into tasks you should complete Today, Tomorrow, This Week, This Month, and even This Year.
This type of Kanban gives you a full view of your year. However, the risk is that it might get too cluttered if you place too many tasks on it. This is why it's best to keep a board limited to your current month's activities.
Personal Kanban
You can use the Kanban method for personal purposes too. Here's how a person can make sure they don't forget about their daily activities with a simple Kanban board:
Basic workflows are suitable for individuals or freelancers. This type of Kanban doesn't require collaboration. However, you can do this if you want to keep a board together with your entire family so they can organize their daily chores and activities.
Even if you start using Kanban for personal matters, you never know when you might start your own business or try a new career path and delve into project management. The best way to get into project management is by reading this guide on how to be a project manager—it'll jumpstart your training.
How to use these Kanban board examples?
Keep in mind that each team and project has different requirements. The examples we created should only serve as a guideline, which might not work in your case.
Besides these examples, any Kanban software, tool, solution—you name it—is highly flexible so be sure to customize it to meet your needs, whatever stickies on the whiteboard you would set up. To make it easier for you to understand how a Kanban workflow is used, we made these examples using only three classic columns.
Try Kanban for a week, talk to your team, and get their feedback before choosing to move on with Kanban as part of your daily project development. You can test different types of workflows or keep the default To Do > In progress > Complete sequence for your tasks.
Remember that your first board might not be as successful as your next one. It takes a bit of practice and testing to know exactly how to organize your work.
Simple boards are acceptable at the beginning, but you'll need to personalize them if you want to see real results. In the end, you'll be able to create your workflow and find the structure that works best for you. Yet, remember to always improve your boards for more efficient work management.
Oh, and if you want to take your Kanban boards to the next level, try the Meta Kanban board. These boards allow you to visualize and manage all of your company-wide workflows, tasks, and projects from a single board as they go through different project stages.
Meta Kanban board example
The bottom line
As you might have already noticed, Kanban is a powerful system for task management. Whether you're looking to create simple or complex structures, this method can ensure you complete all task items on time and according to standards.
Use these Kanban board examples to see how you can improve your own workflow with Kanban. If your department or team is not on our list, don't worry. You can apply Kanban in most cases, not just the ones we analyzed.
Sign up for a free Paymo trial to test Kanban boards and visualize your workflow.
And, as always, if you found this article helpful, please share it with your friends and co-workers.
First published on February 21, 2018.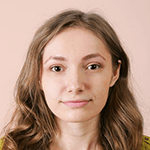 Alexandra Cote is a SaaS content writer and strategist with a passion for workplace productivity, social media marketing wonders, conversion rate optimization, artificial intelligence, and keyword research. Reach out to her via LinkedIn.