Stay on top of your team's time and make projects profitable
See exactly how much time you're spending on clients and projects.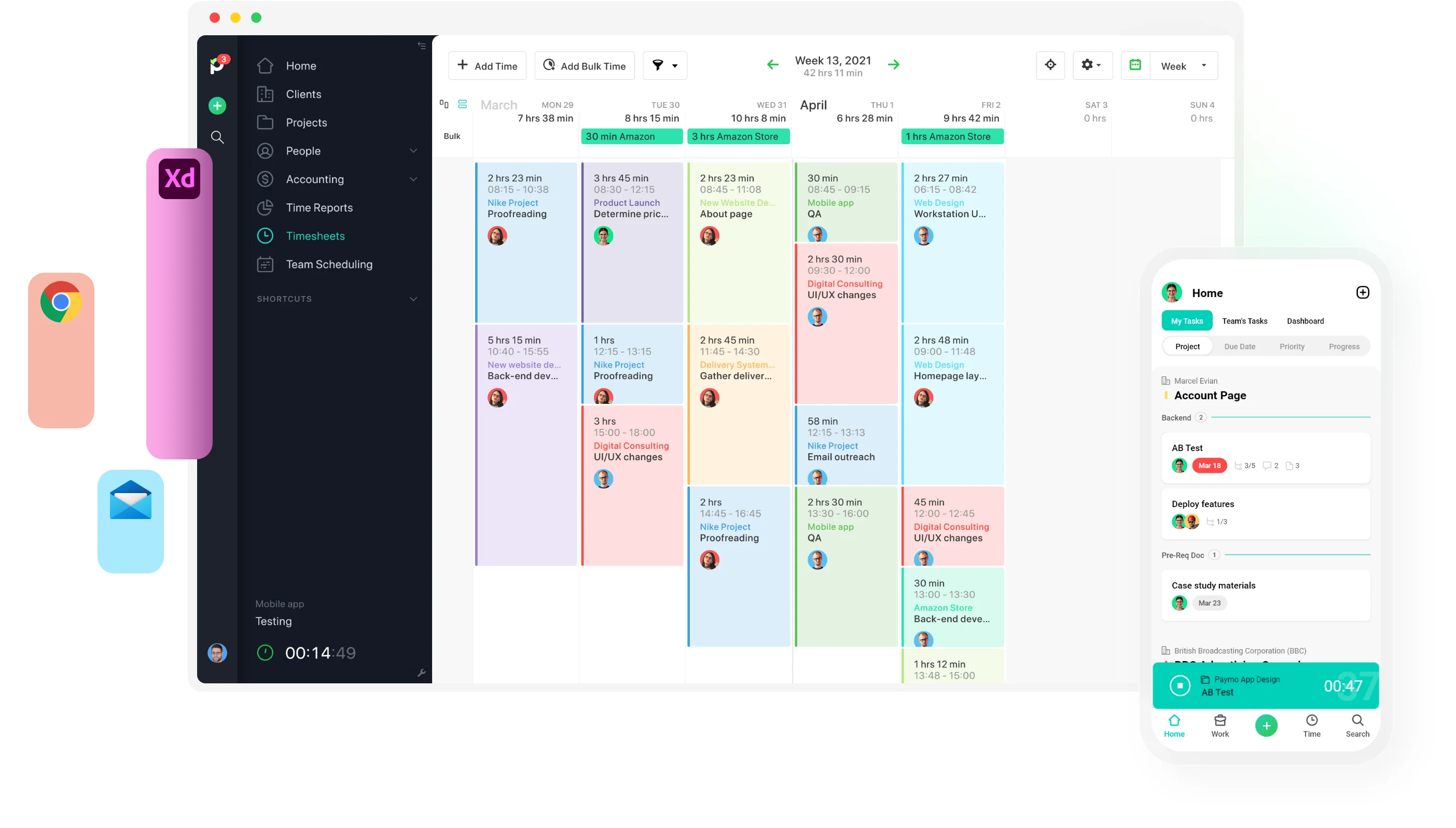 Turn time tracking from a pesky chore into a healthy habit
We waste around 2.5 hours every day at work. To get it back, we need to track time, monitor activities, and get insights in a way that saves us more energy. Here's how.