In the past few weeks, our team has worked on improving the way you're working with tasks in Paymo. We've also taken into consideration your requests and here are the changes that have been made:
Global and single expand/collapse feature for task lists
Besides the fact that you can expand/collapse all task lists in one click, you can now do the same for each task list.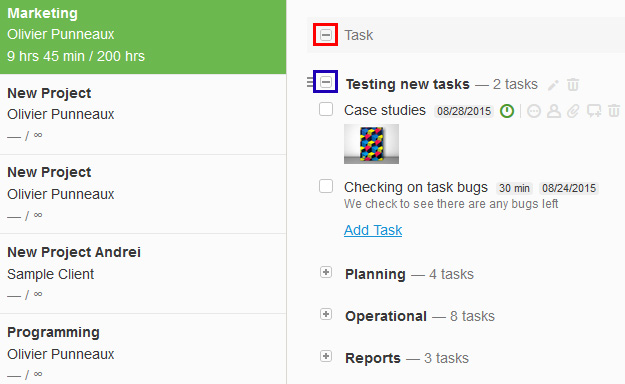 One click Start/Stop timer directly from tasks
Instead of selecting a task from the web timer, you can now start tracking time or stop the timer by clicking the green icon near a task. The icon is animated so you can easily identify the task that's being tracked.
New rich text toolbar editor for inline task description editing
When adding a description for a task, you'll be able to highlight different parts by selecting the text and applying the desired formatting (bold, italic, underline, linking, ordered & unordered lists, remove formatting function).
Inline drag & drop for task lists
Click on the icon in front of a task list (this will automatically collapse all the other task lists) and move it to the desired location.
Improvements to the inline task assign feature